Types of Metal Roof Coatings and Their Purposes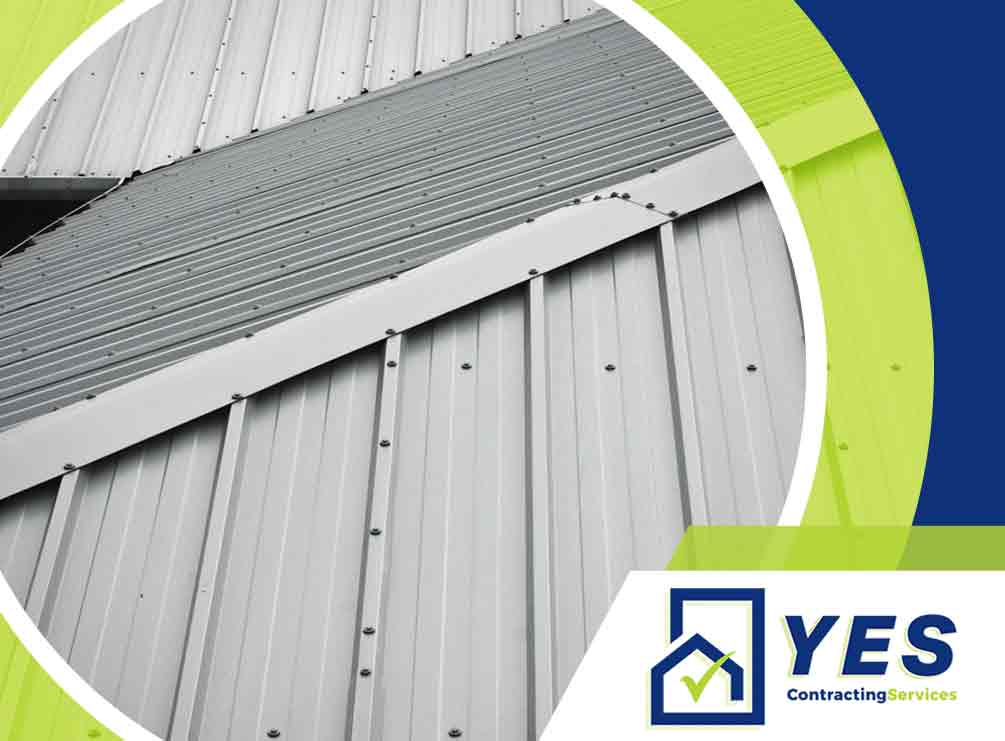 Metal roofs are already strong and durable, but roof coatings can take their performance to the next level. Roof coatings can protect a metal roof from moisture, improve its appearance and increase its energy efficiency. Many roof coatings are factory applied, but some coatings can be applied after roof installation. YES Contracting Services, an experienced residential roofing contractor, talks about the various roof coatings used on metal roofs:
Reflective Pigments
Reflective pigments were first developed by the military to camouflage their tanks. Now this technology is used to make metal roofs more energy-efficient. Reflective pigments reflect a larger spectrum of sunlight than conventional pigments. A properly coated metal roof can reflect the sun's heat away from the building. This can reduce the workload on the building's HVAC systems, which can help reduce cooling costs.
Granular Coatings
Granular coatings or stone coatings look similar to asphalt shingle granules. They are used by metal roofs that have slate, tile and shake profiles. The stone coatings improve a metal roof's appearance and allow it to match more kinds of home styles. Stone coatings can develop the same moisture-related microbial problems because they are similar to the surface of asphalt shingles. You should ask an expert in new roof installation and maintenance, like YES Contracting Services, to take care of your stone coated metal roof.
Barrier Coatings
Like stone coatings, barrier coatings are factory-applied. Their purpose is to protect metal from the catalyst that causes it to corrode, which is moisture. Paints are a barrier coating. There are three main paint-type coatings used in our metal roofing industry. Fluoropolymers are highly resistant to solvents and acids. They are similar to Teflon®. Polyesters are affordable and acrylic emulsions are environmentally friendly.
When it comes to quality residential roof replacement, you can rely on YES Contracting Services. We have more than 25 years of combined experience and we provide a full range of services for both commercial and residential customers. We are also a fully licensed and certified contractor and we care about our community. Call us at (844) 811-0681 to learn more about our services and products or to get a free estimate. We serve Kingsport, TN, and nearby areas.
Address: 3611 North Roan Street, 37601 Johnson City, USA
Tennesse:
Bristol
Clinton
Dandridge
Erwin
Farragut
Greeneville
Jacksboro
Knoxville
Maryville
Maynardville
Morristown
Mountain City
Newport
Oak Ridge
Rogersville
Rutledge
Sevierville
Gastonia
Hendersonville
Hickory
Jefferson
Lenoir
Lincolnton
Marion
Mars Hill
Mooresville
Mount Airy
North Wilksboro
Shelby
Sparta
Spruce Pine
Sylva
Taylorsville
Tryon
Waynesville
Yadkinville
Virginia:
Abingdon
© All Rights Reserved | 2020 YES Contracting Services
General Contractor Licenses. TN: #72270 NC: #81321
Address: 3611 North Roan Street, 37601 Johnson City, USA
© All Rights Reserved | 2020 YES Contracting Services |General Contractor Licenses. TN: #72270 NC: #81321