When Should I Plant My Trees, Shrubs, and Flowers?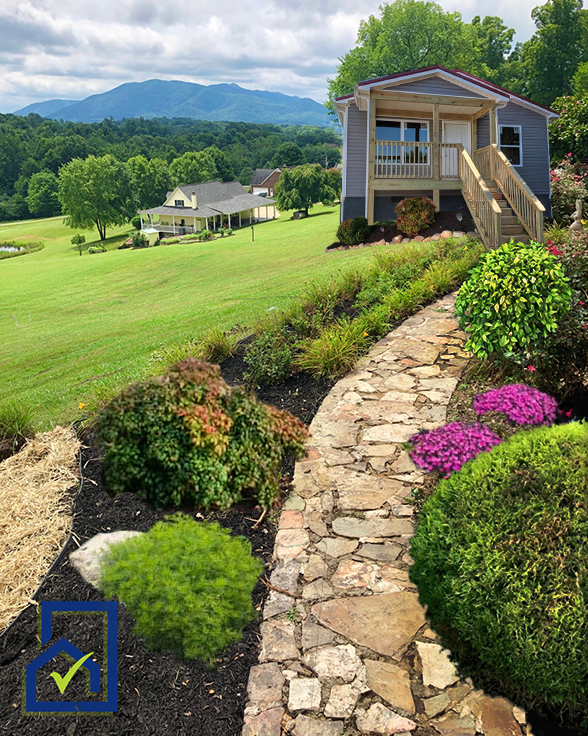 Everyone wants a beautiful garden overflowing with healthy, vibrant florals and foliage. A garden takes planning though, as not all vegetation can be successfully planted at the same time. In this article, YES – Your Exterior Solution will provide a helpful guide for when to plant!
Trees and Shrubs
Trees and shrubs can be grouped into two categories: deciduous (loses its leaves every fall) and evergreen (maintains its foliage year-round). Unless you want to be watering your new plant multiple times a day, the main rule to follow is to not plant during the hot months of summer. There are, however, still a few more factors to take into consideration.
As a general rule, the best time to plant deciduous trees is during the dormant period (after the leaves have fallen, and before new growth starts budding). Although healthy trees CAN be successfully planted throughout the year if given proper care, the dormant season is optimal as it allows the tree to focus on developing its root system before it switches its focus to top growth.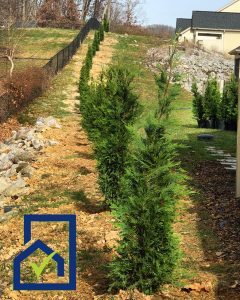 The best time to plant evergreen trees is in the early spring after the ground has thawed, but before temperatures get too hot. Alternatively, early fall is also an excellent time to plant evergreen trees, as long as they have 6-8 weeks to establish their root systems before the ground freezes.
Note: in tropical and subtropical climates, trees can be planted at pretty much any point as they grow year-round. In these climates, it is simply important to make sure that they have enough water available.
Flowers
Most flowers that you will be planting fall into the following categories; bulb, perennial, and annual. Flowers in each category vary in terms of their recommended planting time, but the most important thing to know for all of them is your region's frost dates.
Perennials are flowers that survive for two or more years, normally dying off in the winter and growing back every spring. The good news with perennials, of course, is they only have to be planted once! Perennials that grow from seeds are best planted in the spring; start them indoors, and then transplant outside after the last frost. Mature perennials, such as potted plants that you have purchased from a nursery, are best planted in the fall; plant them at least 6 weeks before the first frost to give the roots time to develop.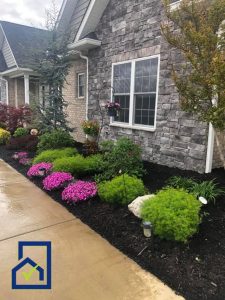 Bulb flowers are technically another type of perennial, but they have their own set of rules. Most bulb flowers are "spring-blooming" or "summer-blooming". Generally speaking, spring-blooming bulbs should be planted in the fall, and summer-blooming bulbs should be planted in the spring. The reason for this is that summer-blooming bulbs often aren't hardy enough to survive winter (which also means they may need to be dug up and brought indoors during the winter, depending on what zone you live in).
Annual flowers last for one grow season. Annuals are frost tender, so they need to be planted in the spring after the last frost date is safely past. Most annuals that are started from seeds reach a transplantable size within 6-8 weeks, but check the information on your seed packet for accurate time frames.
 _________
If you are in the East Tennessee/Appalachian Highlands region and still need a little more help with planning and implementing your garden design, give YES a call; our Landscaping Division currently services that area, and we would be happy to assist you!
Address: 3611 North Roan Street, 37601 Johnson City, USA
Tennesse:
Bristol
Clinton
Dandridge
Erwin
Farragut
Greeneville
Jacksboro
Knoxville
Maryville
Maynardville
Morristown
Mountain City
Newport
Oak Ridge
Rogersville
Rutledge
Sevierville
Sneedville
Tazewell
North Carolina:
Banner Elk
Boone
Brevard
Bryson City
Forest City
Franklin
Gastonia
Hendersonville
Hickory
Jefferson
Lenoir
Lincolnton
Marion
Mars Hill
Mooresville
Mount Airy
North Wilksboro
Shelby
Sparta
Spruce Pine
Sylva
Taylorsville
Tryon
Waynesville
Yadkinville
Virginia:
Abingdon
Big Stone Gap
Bland
Clintwood
Gate City
Grundy
Independence
Lebanon
Marion
Richlands
Wytheville
© All Rights Reserved | 2023 YES Contracting Services
General Contractor Licenses. TN: #72270 NC: #81321
Address: 3611 North Roan Street, 37601 Johnson City, USA
© All Rights Reserved | 2023 YES Contracting Services |General Contractor Licenses. TN: #72270 NC: #81321