Should I Let My Insurance Company Know I Have A New Roof?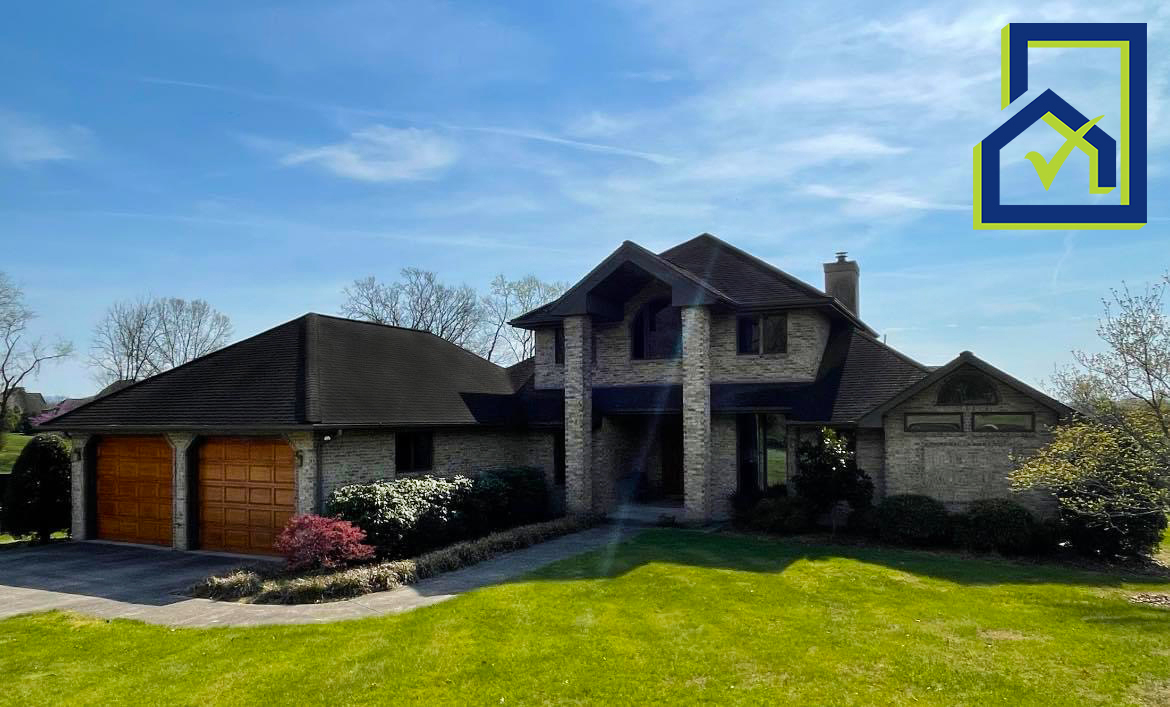 The time finally came to replace your roof, and you went through all the stages of research, getting quotes, scheduling the job, and paying the contractor. Before you breathe that "I'm finally done" sigh of relief, however, there is one more step you need to take: let your home insurance carrier know! While it isn't necessary to alert your insurance company about normal maintenance to your home, replacing your roof is one of those big-ticket items that you DO need to tell them about.
What Is Actually Covered?
A typical all-perils insurance policy will reimburse you for the cost of replacing your roof in most damage or destruction situations (such as tornadoes, hail storms, hurricanes, or other sudden accidental or natural events). On the other hand, a roof that needs to be replaced because it has been neglected or exceeded its intended life span is typically not eligible for reimbursement, as this is considered "general maintenance" and simply one of the unpleasant realities of homeownership. Furthermore, roofs that are over 20 years old often have limited coverage and are subject to reduced reimbursement (ask us more about the GAF Limited Lifetime Warranty!). Of course, even if the replacement is covered, you will still have to pay the policy deductible before the coverage kicks in.
If My Roof Isn't Covered, What's the Benefit?
So if your roof replacement isn't covered, why even bother telling the insurance company? The answer is simple: insurance premiums! A new roof plays a huge role in the overall protection of your home from all kinds of damage, which your insurance company will take into consideration. The materials used, as well as the proper installation of those materials, are key factors to your insurance policy rates. While it may be hard to swallow the cost of replacing your roof out of pocket, the good news is that upgrading your roof can help you saves thousands on your insurance costs in the long run.
Sounding a Little Too Confusing?
There is no denying the fact that insurance is a complex beast, with all kinds of clauses, catches, and loopholes. When it comes to replacing your roof, your best bet is to choose a contractor that has experience in navigating the complexities of the insurance world. Here at YES – Your Exterior Solution, we handle hundreds of insurance claims every year. We will help you communicate with your insurance company to ensure that all the necessary information is conveyed and that you get the best outcome possible. It's your home and your wallet… Make sure they are protected!
Address: 3611 North Roan Street, 37601 Johnson City, USA
Tennesse:
Bristol
Clinton
Dandridge
Erwin
Farragut
Greeneville
Jacksboro
Knoxville
Maryville
Maynardville
Morristown
Mountain City
Newport
Oak Ridge
Rogersville
Rutledge
Sevierville
Sneedville
Tazewell
North Carolina:
Banner Elk
Boone
Brevard
Bryson City
Forest City
Franklin
Gastonia
Hendersonville
Hickory
Jefferson
Lenoir
Lincolnton
Marion
Mars Hill
Mooresville
Mount Airy
North Wilksboro
Shelby
Sparta
Spruce Pine
Sylva
Taylorsville
Tryon
Waynesville
Yadkinville
Virginia:
Abingdon
Big Stone Gap
Bland
Clintwood
Gate City
Grundy
Independence
Lebanon
Marion
Richlands
Wytheville
© All Rights Reserved | 2023 YES Contracting Services
General Contractor Licenses. TN: #72270 NC: #81321
Address: 3611 North Roan Street, 37601 Johnson City, USA
© All Rights Reserved | 2023 YES Contracting Services |General Contractor Licenses. TN: #72270 NC: #81321