Commercial Roof Punctures: Causes and Ways to Prevent Them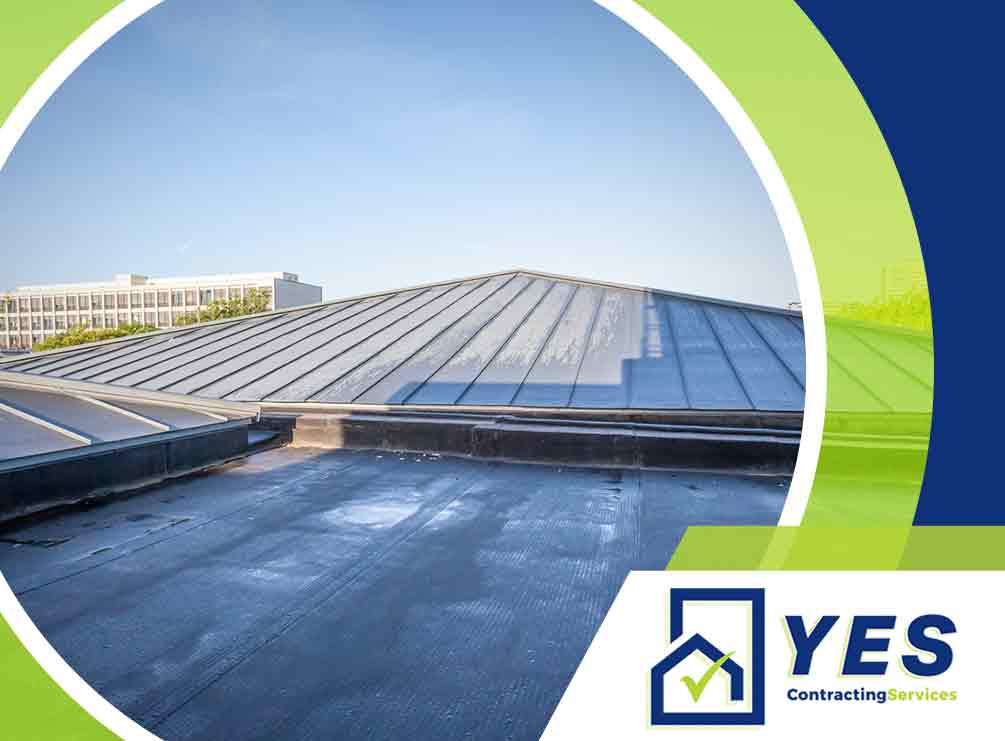 Roof punctures are a common problem for commercial roofs, so you should understand how to prevent them. Punctures cut through the roof membranes and the protective felt, allowing moisture to infiltrate the roofing system and damage the roof's other parts. Most punctures take place when the underlayment is exposed. YES Contracting Services, one of the top local roof repair contractors, explains what you should know about roof punctures:
Causes of Roof Punctures
Roof traffic is the main cause of roof punctures. For instance, plumbers, satellite technicians and other workers might be careless with their tools. Tools that are dropped on the roof can easily cause sharp or blunt punctures. Even people simply walking on a roof can cause roof punctures. Bad weather and falling debris can also cause such issues. Intense wind during a storm can cause flying trash to impact your roof and damage it.
Ways to Prevent Roof Punctures
Fortunately, there are several ways to prevent roof punctures. As a roofing and gutter installation expert, YES Contracting Services recommends carefully screening the personnel working on your roof. Keep your roof off-limits to people who have no business being there. Only highly experienced and trained people should be on your roof and using heavy items. We also suggest placing plenty of warning stickers on mechanical units on the roof and on the roof hatch access.
Teach your maintenance workers how to prevent roof punctures and train them on what to do in case of an accident. Install walkway pads on the areas of your roof with the most foot traffic and around mechanical equipment. Ensure that everyone uses them. Trim tree limbs close to your building and remove all hazards and loose equipment that can damage your roof. Lastly, use a log sheet to track service personnel and contractors who work on your roof.
YES Contracting Services is an expert in repairing, maintaining and installing commercial roofing systems and residential roofing systems. We provide customers in the Tri-Cities area with the best possible roofing services. We're proud of our attention to detail and we always do our best to keep our projects on-time and on-budget. Call us at (844) 811-0681 to learn more about our services and products or to get a free estimate. We serve Johnson City, Kingsport City, and other areas around TN.
Address: 3611 North Roan Street, 37601 Johnson City, USA
Tennesse:
Bristol
Clinton
Dandridge
Erwin
Farragut
Greeneville
Jacksboro
Knoxville
Maryville
Maynardville
Morristown
Mountain City
Newport
Oak Ridge
Rogersville
Rutledge
Sevierville
Gastonia
Hendersonville
Hickory
Jefferson
Lenoir
Lincolnton
Marion
Mars Hill
Mooresville
Mount Airy
North Wilksboro
Shelby
Sparta
Spruce Pine
Sylva
Taylorsville
Tryon
Waynesville
Yadkinville
Virginia:
Abingdon
© All Rights Reserved | 2020 YES Contracting Services
General Contractor Licenses. TN: #72270 NC: #81321
Address: 3611 North Roan Street, 37601 Johnson City, USA
© All Rights Reserved | 2020 YES Contracting Services |General Contractor Licenses. TN: #72270 NC: #81321