How Long Do Certain Roofing Materials Last?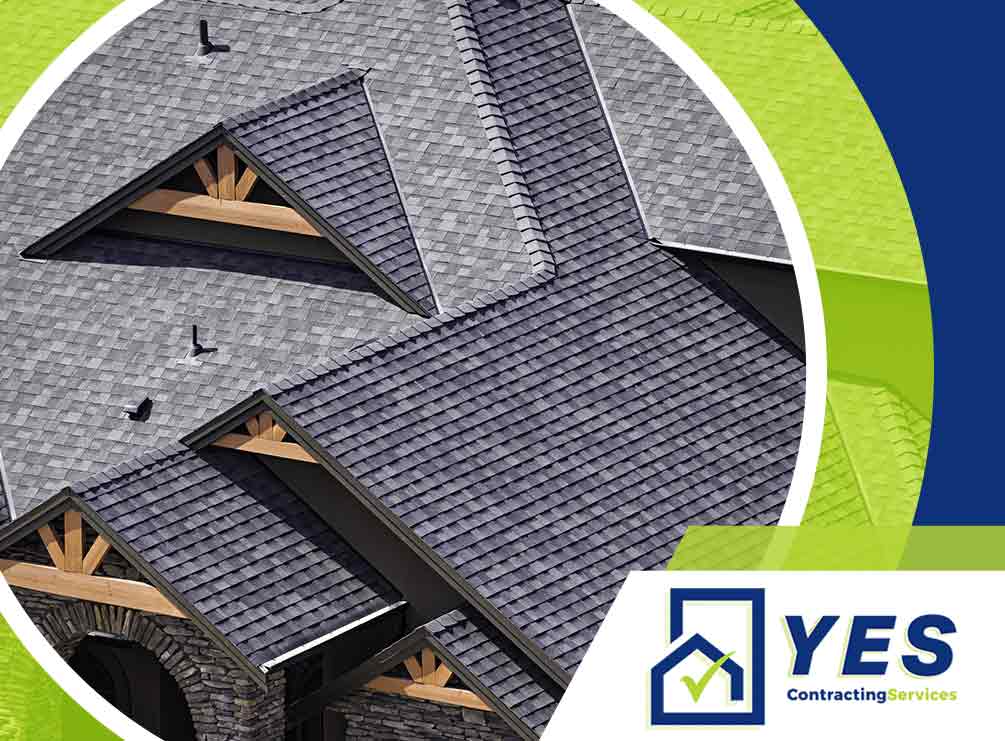 When planning your roof replacement project, you will be faced with a lot of roofing material options. You have to carefully weigh the pros and cons of each material to determine the best choice for your home. To help you with your planning, YES Contracting Services, a top roofing contractor, will discuss the average life span of some common roofing materials:
Factors That Affect a Roof's Life Span
The life span of a roof depends on several factors, including the local climate, the material quality, the amount of maintenance received, the quality of that maintenance and the design of the roofing system. Under normal weather conditions, however, you can expect a roof to protect a home for several decades as long as the roof is properly maintained.
Life Span of Various Roofing Materials
Slate and clay tile lead the pack when it comes to longevity. There are examples of slate and clay tile roofs that are over a hundred years old. However, these roofing materials are not fit for every home. Clay tile works only for specific home styles and slate might be prohibitively expensive. Next is metal roofing. A metal roof can withstand long term weather exposure and can last for up to 80 years depending on the climate. As an experienced roofing construction company, YES Contracting Services can install this kind of roof for our customers.
We can also install asphalt shingle roofs. High quality asphalt shingles can last for up to 30 years. They are also lightweight enough to be installed on any kind of structure and on any kind of roof design. Asphalt shingles also come in a very wide range of profiles and colors, allowing them to look fantastic on any home style. This design versatility makes asphalt shingle roofs the most popular roofing material in the country.
YES Contracting Services has provided general contracting services for many years. We only source and use materials from industry-leading manufacturers and we have several manufacturer certifications. We are also involved in our local community and we strive to make our region's diverse neighborhoods and historic communities more beautiful. Call us at (844) 811-0681 to learn more about our services and products or to get a free estimate. We serve Tennessee, North Carolina, and Virginia.
Address: 3611 North Roan Street, 37601 Johnson City, USA
Tennesse:
Bristol
Clinton
Dandridge
Erwin
Farragut
Greeneville
Jacksboro
Knoxville
Maryville
Maynardville
Morristown
Mountain City
Newport
Oak Ridge
Rogersville
Rutledge
Sevierville
Sneedville
Tazewell
North Carolina:
Banner Elk
Boone
Brevard
Bryson City
Forest City
Franklin
Gastonia
Hendersonville
Hickory
Jefferson
Lenoir
Lincolnton
Marion
Mars Hill
Mooresville
Mount Airy
North Wilksboro
Shelby
Sparta
Spruce Pine
Sylva
Taylorsville
Tryon
Waynesville
Yadkinville
Virginia:
Abingdon
Big Stone Gap
Bland
Clintwood
Gate City
Grundy
Independence
Lebanon
Marion
Richlands
Wytheville
© All Rights Reserved | 2022 YES Contracting Services
General Contractor Licenses. TN: #72270 NC: #81321
Address: 3611 North Roan Street, 37601 Johnson City, USA
© All Rights Reserved | 2022 YES Contracting Services |General Contractor Licenses. TN: #72270 NC: #81321