6 Most Common Residential Roofing Materials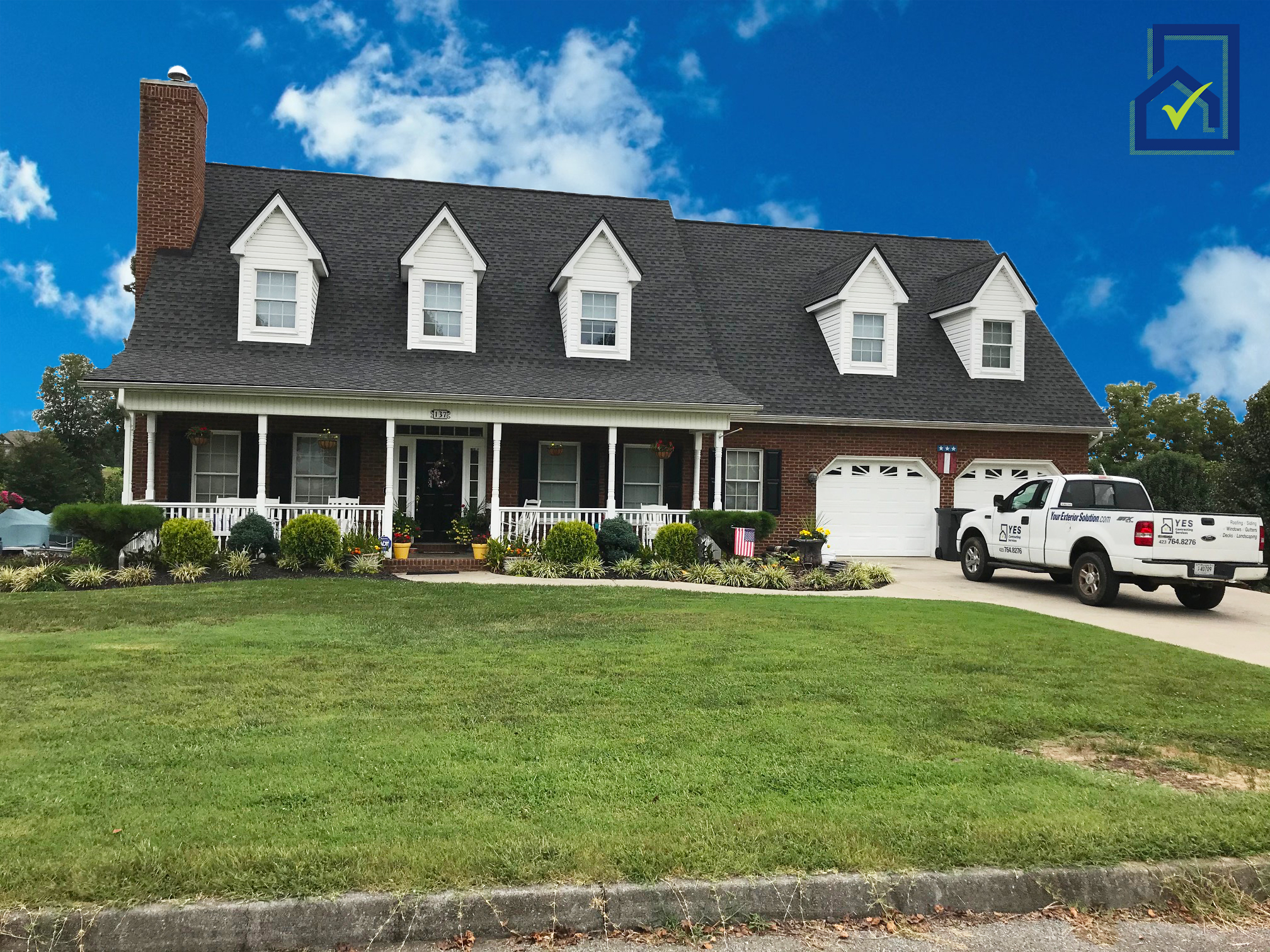 Replacing your roof is a great way to improve the value, appearance, and functionality of your home. Choosing the roofing material you want to use can be overwhelming though, as there is a myriad of materials, colors, styles, and other options available. To get you started on the right track, YES Contracting Services, LLC will explain the main differences in the top 6 most common roofing materials for residential buildings.
Asphalt Shingles
Asphalt shingles are by far the most popular roofing material in America. Made from a woven fiberglass mat, coated with a waterproof asphalt coating, and topped with ceramic pellets, asphalt shingles come in a wide range of colors and styles to compliment any home's style. Asphalt shingles vary in price but are one of the more affordable options on this list. Shingle lifetime is generally 15-30 years, and reputable brands installed by licensed contractors come with generous warranties.
Metal
As one of the most durable and energy-efficient options on this list, metal is a great choice! In the past, the only metal roofing available was corrugated panel (think shed or barn roofs), but now comes in a wide range of attractive styles and colors. It is one of the best materials for protecting a home from rain, hail, rot, and fire. Metal is also a great choice if being green is important to you; it is 100% recyclable and conducive to rainwater collection. Metal roofing generally lasts 45-70 years, and requires very little maintenance.
Wood Shake or Shingles
Wooden shingles (machine cut) and shake (hand cut) have an undeniable appeal and lend themselves perfectly to the overall appearance of a traditional or historical home. Cedar, redwood, and pine are the most commonly used lumbers. While their aesthetic appeal is undeniable, wood roofs are [obviously] the least fire-resistant option, and because they are a natural product, they are prone to rotting, splitting, or molding. With regular maintenance, wood shake and shingles will last around 25-30 years.
Clay and Concrete Tiles
Clay and concrete tiles are elegant and sophisticated, and work especially well with Mediterranean, Spanish, Southwestern, and Mission style homes. The most common style is barrel tile, which fit together in an interlocking pattern. Both clay and concrete are long-lasting and noncombustible, and concrete has the added benefit of being energy-efficient. The downside to clay and concrete tiles are their hefty price tag and even heftier physical weight; it is wise to consult with a structural engineer first, as these tiles often need an additional structural support. When properly maintained, tiles will last 40-50 years, although some have been known to last for centuries.
Slate
Slate is perhaps the most elegant and distinctive of the materials on this list. The kind of slate that is quarried for roofs is dense, heavy, and exceedingly durable. It is noncombustible, waterproof, and requires little maintenance. Much like clay and concrete tiles, it is very heavy, and will almost certainly require additional structural support. While slate is definitely the most expensive option, it boasts an impressively long lifespan; most roofs last well over 50 years, and many last over 100 years.
Composite Shingles
For those that love the look of slate and wood shake but not the price and hassle, composite shingles are a great option! Modern options are incredibly realistic looking and can easily fool even the most seasoned eye (some have even been approved for historic renovations). Manufactured from [often recycled] polymer material, they are lightweight, fade resistant, fire resistant, and maintenance free. Synthetic composite shingles are warrantied for up to 50 years.
Ready to talk to a professional roofing company about replacing your roof? YES Contracting Services, LLC services Tennessee, Virginia, and North Carolina, and we would love to talk to you about the best option for your home!
Address: 3611 North Roan Street, 37601 Johnson City, USA
Tennesse:
Bristol
Clinton
Dandridge
Erwin
Farragut
Greeneville
Jacksboro
Knoxville
Maryville
Maynardville
Morristown
Mountain City
Newport
Oak Ridge
Rogersville
Rutledge
Sevierville
Sneedville
Tazewell
North Carolina:
Banner Elk
Boone
Brevard
Bryson City
Forest City
Franklin
Gastonia
Hendersonville
Hickory
Jefferson
Lenoir
Lincolnton
Marion
Mars Hill
Mooresville
Mount Airy
North Wilksboro
Shelby
Sparta
Spruce Pine
Sylva
Taylorsville
Tryon
Waynesville
Yadkinville
Virginia:
Abingdon
Big Stone Gap
Bland
Clintwood
Gate City
Grundy
Independence
Lebanon
Marion
Richlands
Wytheville
© All Rights Reserved | 2023 YES Contracting Services
General Contractor Licenses. TN: #72270 NC: #81321
Address: 3611 North Roan Street, 37601 Johnson City, USA
© All Rights Reserved | 2023 YES Contracting Services |General Contractor Licenses. TN: #72270 NC: #81321