Advantages of K Style Gutters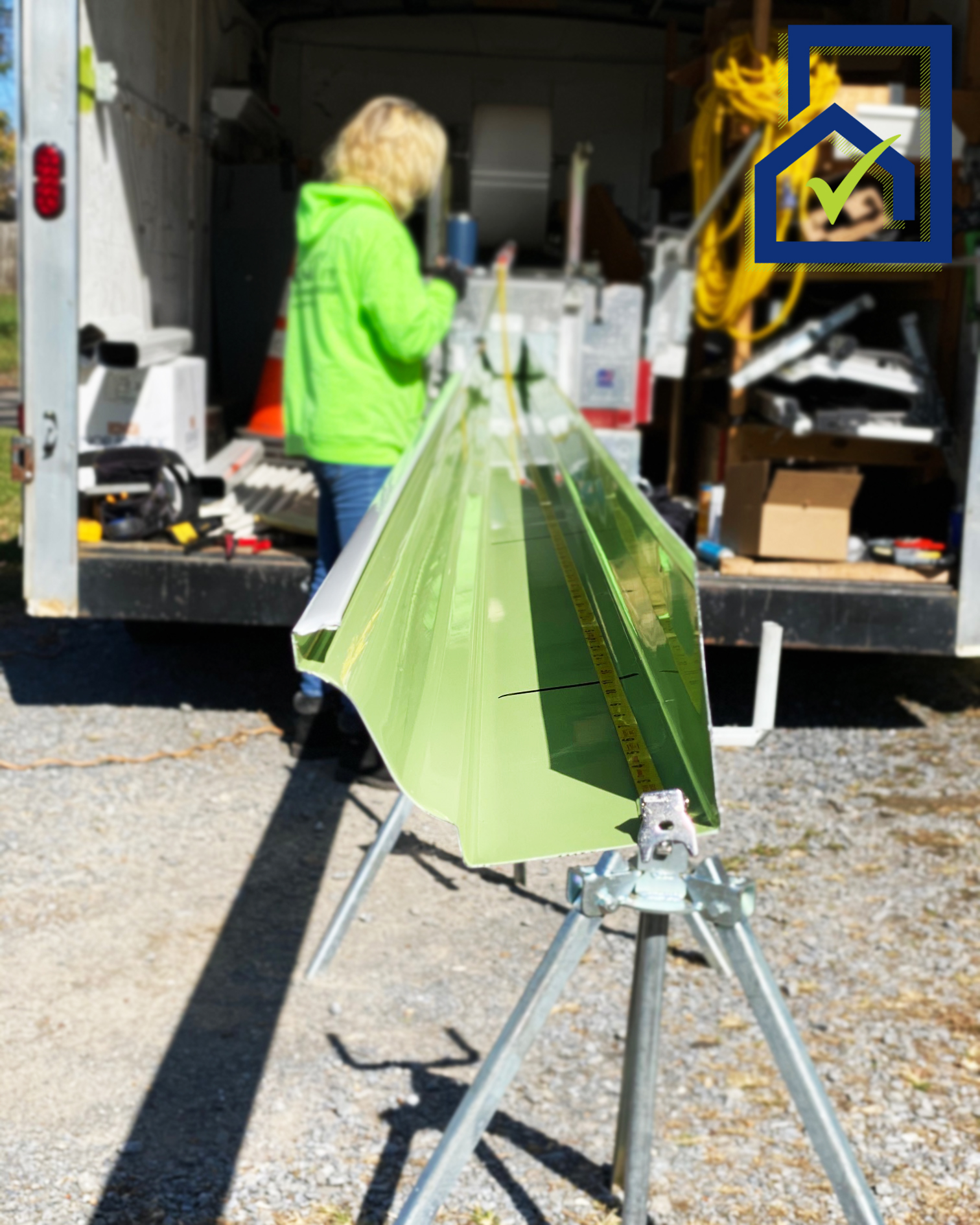 What Are K-Style Gutters?
K-style gutters get their name from their unique and attractive shape. These gutters are curved out on the top and bottom (unlike traditional gutters, which are round). This signature double curve gives it a side profile similar to the letter "K" (hence the name), and a similar look to interior crown molding.
What Are the Advantages of K-Style Gutters?
There's a reason that k-style gutters account for nearly 80% of gutters installed in America! Some of the advantages of this gutter style are:
-Stylish appearance
-Strong, durable, and long lasting
-Holds and transports more water than similarly sized traditional round gutters
-Less likely to bend or protrude when impacted
-The seamless finish makes it less prone to leaks and clogs
-Can be produced at the jobsite to ensure perfect fits and longer pieces
-The flat back means it can be attached directly to the fascia
-Can be mounted with hidden hangers (hidden inside the gutter, and won't work loose over time like the unsightly "spikes" that are traditionally used)
-Works well with a more modern style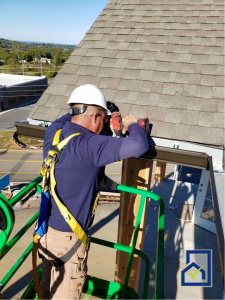 Can You Add Leaf Guards to K-Style Gutters?
Absolutely! As with any style of gutters, your K style gutters will work best if they are free from debris. There are a variety of gutter guards that work with K style gutters, including the Shur Flo Gutter Protection Systems that YES uses.
Installation
Gutters are a vital part of your home's protection and functionality. Properly installed gutters protect your roof, siding, foundation, and landscaping. YES Contracting Services, LLC is a licensed and insured contractor servicing East Tennessee, Southwest Virginia, and Northwestern North Carolina, and is backed by years of experience and industry leading training. Call YES today at 423-764-8276 for a free estimate!
Address: 3611 North Roan Street, 37601 Johnson City, USA
Tennesse:
Bristol
Clinton
Dandridge
Erwin
Farragut
Greeneville
Jacksboro
Knoxville
Maryville
Maynardville
Morristown
Mountain City
Newport
Oak Ridge
Rogersville
Rutledge
Sevierville
Sneedville
Tazewell
North Carolina:
Banner Elk
Boone
Brevard
Bryson City
Forest City
Franklin
Gastonia
Hendersonville
Hickory
Jefferson
Lenoir
Lincolnton
Marion
Mars Hill
Mooresville
Mount Airy
North Wilksboro
Shelby
Sparta
Spruce Pine
Sylva
Taylorsville
Tryon
Waynesville
Yadkinville
Virginia:
Abingdon
Big Stone Gap
Bland
Clintwood
Gate City
Grundy
Independence
Lebanon
Marion
Richlands
Wytheville
© All Rights Reserved | 2023 YES Contracting Services
General Contractor Licenses. TN: #72270 NC: #81321
Address: 3611 North Roan Street, 37601 Johnson City, USA
© All Rights Reserved | 2023 YES Contracting Services |General Contractor Licenses. TN: #72270 NC: #81321