5 Tips For Hanging Christmas Lights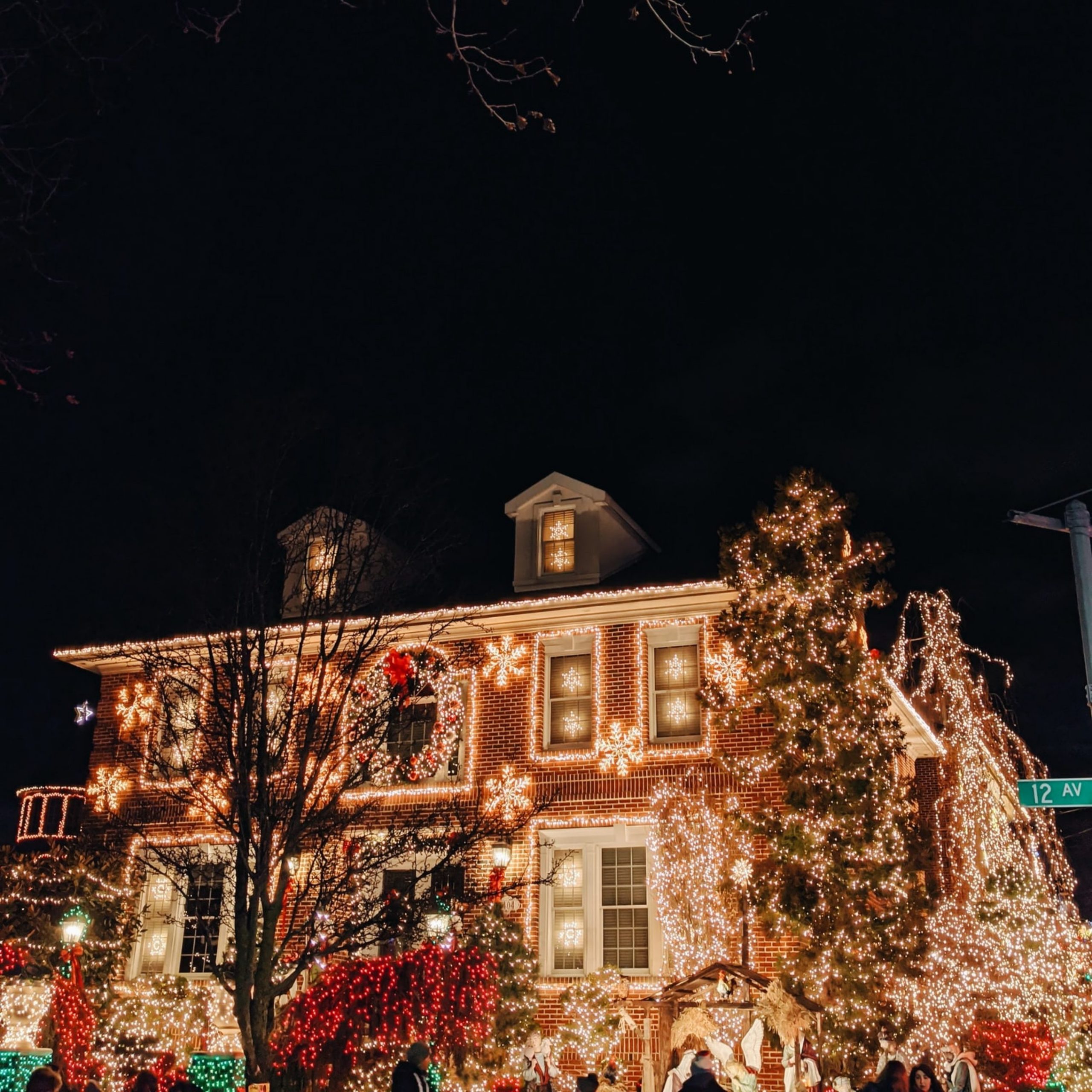 It's that time of year again! Before you start draping your home in festive lights, make sure to read these tips from YES Contracting Services, LLC to avoid damaging your roof in the process!
Santa Should Be the Only Thing Landing On Your Roof
Christmas lights need to be secured to something, but even the tiniest nail holes in a shingle or roof component can create the potential for leaks and roof rot. The best way to hang lights is with clips on the gutter or eaves.
Don't Let Christmas Go Up In Flames
It goes without saying that setting your roof on fire is a pretty big no-no. Make sure that all your decorations (including inflatable items) are at a safe distance from power lines and plugged into a portable outdoor circuit. Also, be aware of how many items you have running off of a single breaker; overloading it can be a potential fire risk.
Ask For Help, Clark
Seriously, you don't have to prove that you can do it yourself. We take safety very seriously at YES Contracting Services, LLC (roof falls are a main risk factor in our industry), and we ask that you do, too. Recruit the help of a buddy to help secure the ladder, carry items, and to be available in case of an emergency.
Know When to Step Aside
We get it. You'd rather spend the extra money on presents. However, if you want elaborate decorations, or you aren't comfortable on a ladder/have areas that are hard to reach, it's worth it to leave it to a professional. They will get your lights installed properly without damaging your roof, and you can enjoy your Christmas injury-free.
Take Your Time Saying Goodbye
Once its all said and done, it's no surprise if you are in a "get it gone" kind of mood. Don't get hasty about the disassembly, though! Pulling lights off the roof by the cord can potentially cause damage to your gutters (or even your shingles, if you didn't clip them right to begin with). Time is money, but taking your lights down in a slower and more careful manner is cheaper than replacing gutters or shingles.
Address: 3611 North Roan Street, 37601 Johnson City, USA
Tennesse:
Bristol
Clinton
Dandridge
Erwin
Farragut
Greeneville
Jacksboro
Knoxville
Maryville
Maynardville
Morristown
Mountain City
Newport
Oak Ridge
Rogersville
Rutledge
Sevierville
Sneedville
Tazewell
North Carolina:
Banner Elk
Boone
Brevard
Bryson City
Forest City
Franklin
Gastonia
Hendersonville
Hickory
Jefferson
Lenoir
Lincolnton
Marion
Mars Hill
Mooresville
Mount Airy
North Wilksboro
Shelby
Sparta
Spruce Pine
Sylva
Taylorsville
Tryon
Waynesville
Yadkinville
Virginia:
Abingdon
Big Stone Gap
Bland
Clintwood
Gate City
Grundy
Independence
Lebanon
Marion
Richlands
Wytheville
© All Rights Reserved | 2023 YES Contracting Services
General Contractor Licenses. TN: #72270 NC: #81321
Address: 3611 North Roan Street, 37601 Johnson City, USA
© All Rights Reserved | 2023 YES Contracting Services |General Contractor Licenses. TN: #72270 NC: #81321