5 Common Signs of Roof Damage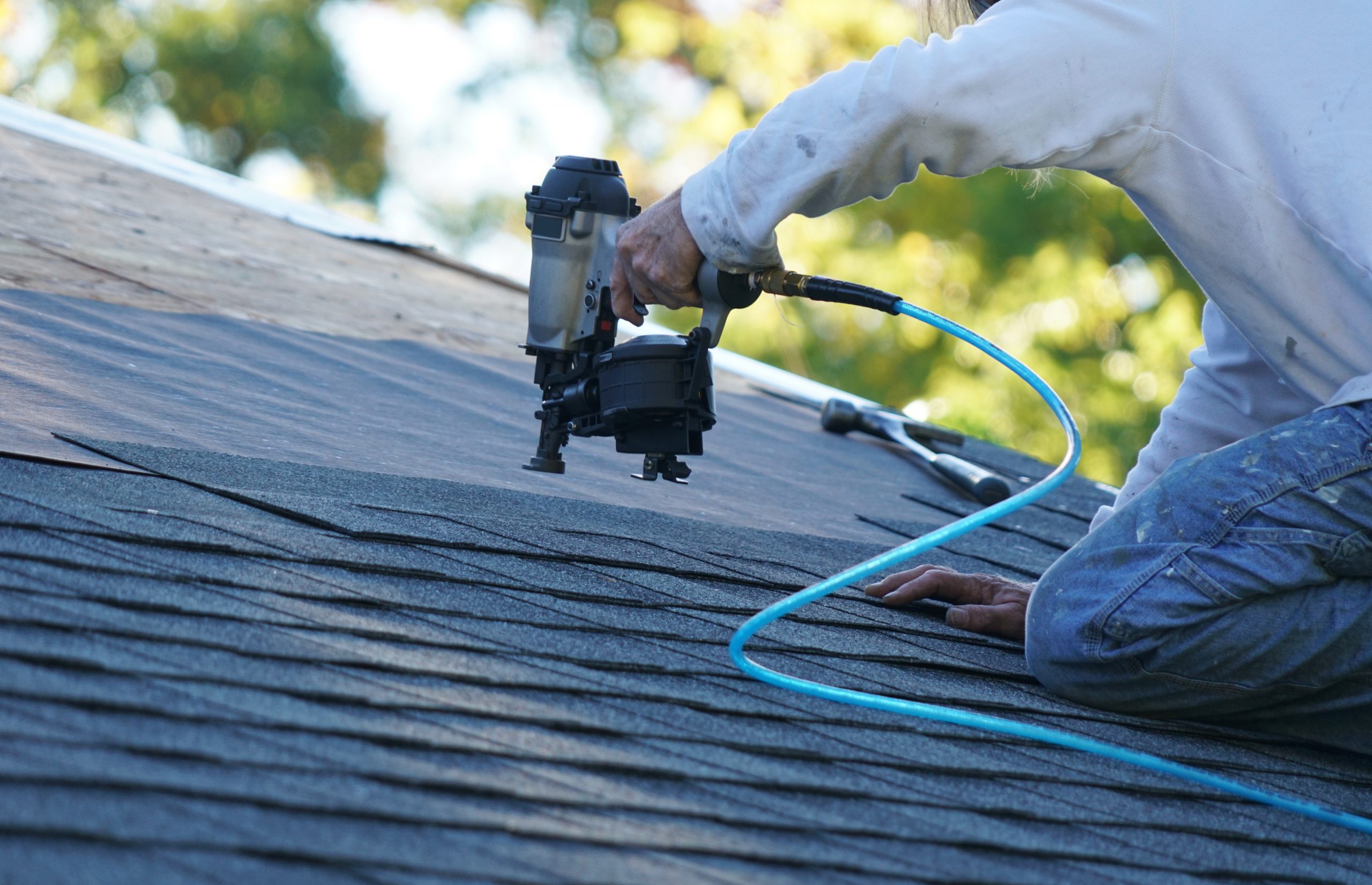 Roofs are exposed to many things that they can get damaged easily if you don't give them regular maintenance. Advanced roof damage can cost thousands of dollars to repair, and that's not sustainable for homeowners. 
If you want to take care of your roof and prevent significant issues with it, YES Contracting Services can provide you with repair, maintenance, and installation for your roofing in Asheville, NC. Our professional roofing contractors will help you determine the severity of the situation and will find the best solution. 
How To Know Your Roof Needs Repairs
To prevent roof damage from becoming severe, there are signs you can watch for to have an idea of the extent of the situation and when you need professional assistance. 
Water Stains On Ceilings And Walls
Sometimes, signs that your roof is faulty will be inside the house itself. Check your walls and ceilings for water stains and make sure that leaks aren't coming from plumbing issues. If they aren't, it's possible the leak is caused by roof damage. If you see stains, call a roofer to inspect your roof.
Missing Shingles 
If your roof is missing shingle or several, it's an obvious sign of damage — but even more, it leaves your roof vulnerable to more damage in the future. Fixing a shingle will be simpler than fixing further damage, so this sign should be taken care of right away.
Deterioration Around Fascia And Soffits 
Since fascias and soffit are the seams between the roof and the rest of the house exterior, cracks and holes in the fascia and soffit are often signs that something is wrong with your roof — often, water damage.
Curled Shingles
Shingles should lie flat on your roof. If the edges of your roof's shingles are curling, this is a sign that improper venting in your attic or just age is damaging the singles. Shingles that aren't lying flat aren't doing their job to protect your roof from rain or wind and should be replaced quickly.
Repair Your Roof
If you catch damage quickly, your roof repairs can be quick and inexpensive, retaining or adding to the life of your roof with little effort from you. Left ignored, this damage can escalate and become more complicated and costly.
If you're in Asheville, NC, YES Contracting Services can handle any repair your roof might need. Our roofing experts work quickly to make sure your roof continues to protect you and your family for many years to come.
Address: 3611 North Roan Street, 37601 Johnson City, USA
Tennesse:
Bristol
Clinton
Dandridge
Erwin
Farragut
Greeneville
Jacksboro
Knoxville
Maryville
Maynardville
Morristown
Mountain City
Newport
Oak Ridge
Rogersville
Rutledge
Sevierville
Sneedville
Tazewell
North Carolina:
Banner Elk
Boone
Brevard
Bryson City
Forest City
Franklin
Gastonia
Hendersonville
Hickory
Jefferson
Lenoir
Lincolnton
Marion
Mars Hill
Mooresville
Mount Airy
North Wilksboro
Shelby
Sparta
Spruce Pine
Sylva
Taylorsville
Tryon
Waynesville
Yadkinville
Virginia:
Abingdon
Big Stone Gap
Bland
Clintwood
Gate City
Grundy
Independence
Lebanon
Marion
Richlands
Wytheville
© All Rights Reserved | 2023 YES Contracting Services
General Contractor Licenses. TN: #72270 NC: #81321
Address: 3611 North Roan Street, 37601 Johnson City, USA
© All Rights Reserved | 2023 YES Contracting Services |General Contractor Licenses. TN: #72270 NC: #81321