A Look at Environmental Asphalt Shingle Damage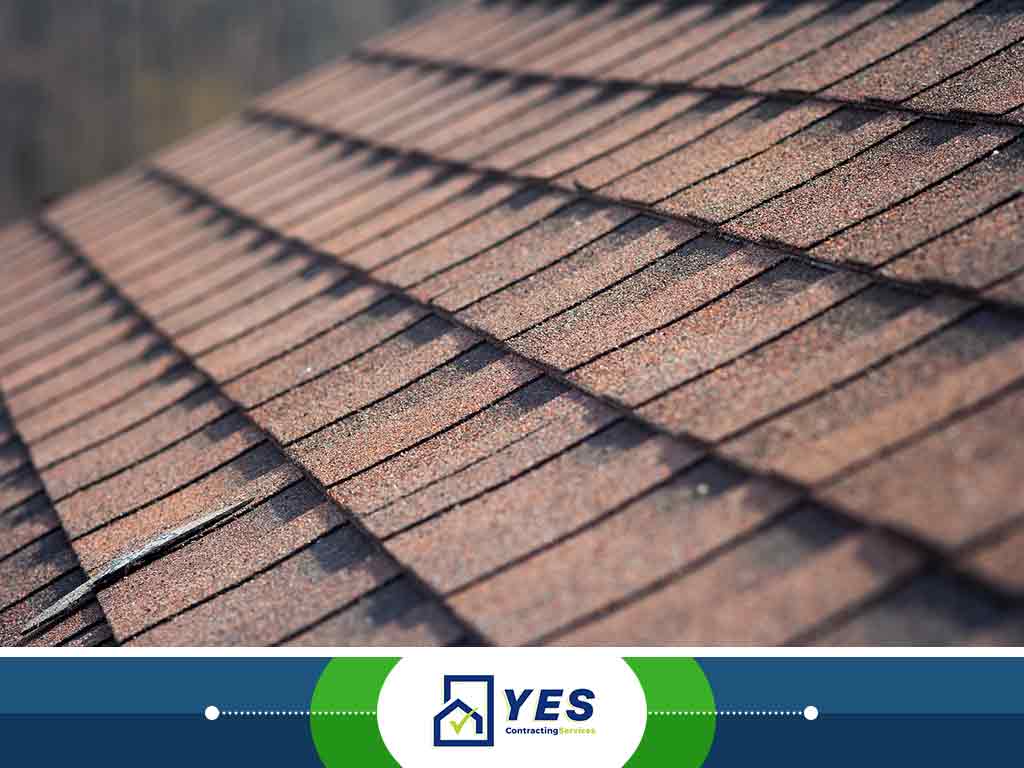 As your home's primary defense, your roof is prone to environmental and weather-related damage. To understand how wind, torrential rainfall, hail and other elements can affect your roofing system, YES Contracting Services, a roofing construction company in the area, discusses how these can all affect your roof's performance.
Wind
Since high winds do not hit your roof evenly across the surface, damage often occurs at the edges, corners and ridge lines of the roof. The wind can also get under a small piece of shingle, which can curl or rip the entire material from the roof. Moreover, asphalt shingles are susceptible to shingle uplift. This occurs when strong winds create a suction effect and lift the shingles from the roof, loosening the nails holding them down.
Rainfall
Many homeowners tend to ignore the holes in their roof, thinking they'll stay as they are. Any gaps, however, no matter how small they may be, can result in leaks. These are a cause for concern, especially during storms. Water can enter the interior through the holes, which can damage the wood components and insulation in your attic.
Hail
The pellets of hail that hit your roof may dislodge your roof's granules, which can affect its energy efficiency. These can also cause cosmetic problems to your asphalt shingles and affect your home's curb appeal. After a hailstorm, get in touch with your roofing contractor to detect hail-related damage.
Algae Growth
Discolorations and black streaks on your roof are a sign of algae growth. This is a type of bacteria that feeds on mineral nutrients, such as calcium carbonate in limestone used as asphalt shingle filler.
YES Contracting Services offers roofing and general contracting services to help protect your home from the elements. Call us today at (844) 811-0681 or fill out our online form for a free estimate. We're Johnson contractors serving residents of Johnson City, TN, and other nearby locations.
Address: 3611 North Roan Street, 37601 Johnson City, USA
Tennesse:
Bristol
Clinton
Dandridge
Erwin
Farragut
Greeneville
Jacksboro
Knoxville
Maryville
Maynardville
Morristown
Mountain City
Newport
Oak Ridge
Rogersville
Rutledge
Sevierville
Gastonia
Hendersonville
Hickory
Jefferson
Lenoir
Lincolnton
Marion
Mars Hill
Mooresville
Mount Airy
North Wilksboro
Shelby
Sparta
Spruce Pine
Sylva
Taylorsville
Tryon
Waynesville
Yadkinville
Virginia:
Abingdon
© All Rights Reserved | 2020 YES Contracting Services
General Contractor Licenses. TN: #72270 NC: #81321
Address: 3611 North Roan Street, 37601 Johnson City, USA
© All Rights Reserved | 2020 YES Contracting Services |General Contractor Licenses. TN: #72270 NC: #81321