5 Benefits of Choosing TPO Roofing for Commercial Buildings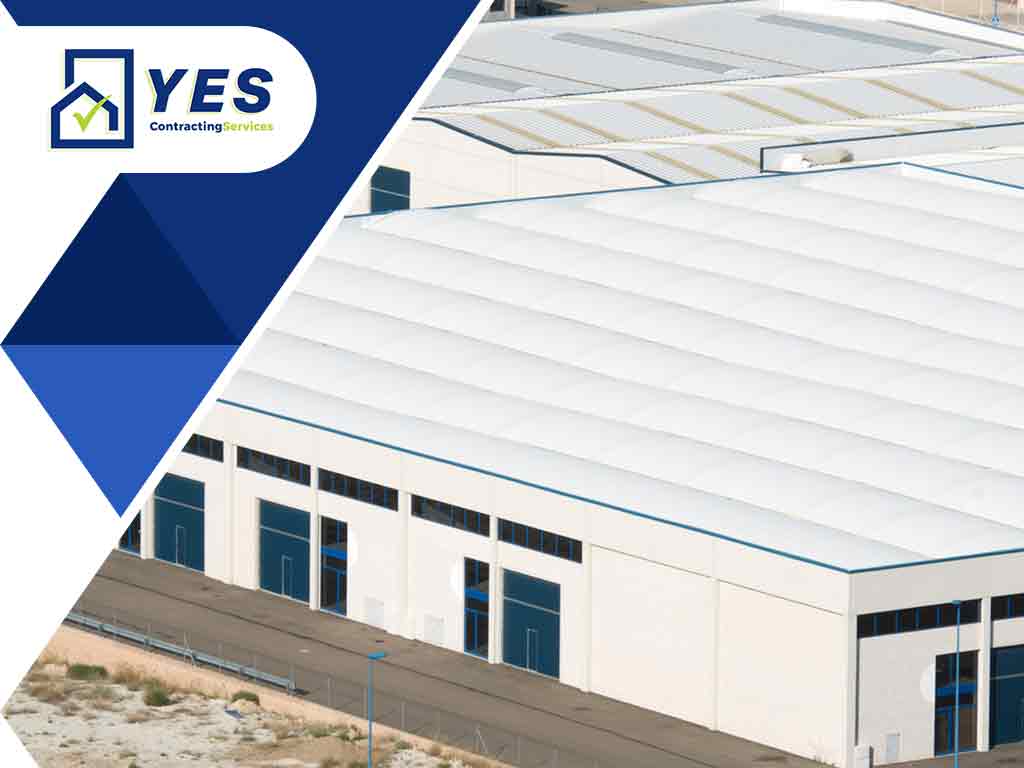 TPO (thermoplastic olefin) roofs are one of the most common single-ply roofing choice for flat roofs, especially for commercial properties. What exactly makes TPO one of the most widely used roofing systems on the market? Commercial and residential roofing contractor Y.E.S. Contracting Services weighs in and lists down the top five benefits of installing TPO roofing.
Cost-Effective
For business owners, every purchase is an investment. Bearing this in mind, deciding to install high-quality TPO roofing over its single-ply roofing counterparts is a cost-efficient choice. It offers pretty much the same benefits as PVC roofing at a much lower price point.
Versatility
TPO roofs come in several aesthetically pleasing choices that can match and complement the look of your commercial property. The most common reflective color options include light gray, white and even black.
Easier to Install
TPO is lighter compared to other roofing materials. TPO membranes also come in wider sheets, making them easier to handle and thus cutting down the installation time by a substantial amount. This makes TPO roofing a favorite among business property owners and new roof installation companies alike.
Energy Efficiency
TPO roofing is considered a cool roof, which means it is a roofing system that can reflect harmful sun rays, radiate solar energy, and reduce heat transfer better than standard roofing materials. To ensure the energy efficiency of your TPO roof, it's best to check whether it has met and passed ENERGY STAR® requirements. Another way of maximizing your roof's energy-efficient properties is to choose a TPO membrane with a smooth surface. This type of surface texture offers the best protection against dirt and debris, which can age your roof prematurely.
Durability
High-quality TPO roofing can resist and withstand mold growth, dirt and the general wear and tear of exposure to the elements.
Turn to Y.E.S. Contracting Services for excellent, long-lasting roofs. We let our workmanship speak for itself. If you're ever in the market for commercial or residential roof replacement, we are the company to call. Contact us today at (844) 811-0681 and get a free estimate. We serve Kingsport, TN.
Address: 3611 North Roan Street, 37601 Johnson City, USA
Tennesse:
Bristol
Clinton
Dandridge
Erwin
Farragut
Greeneville
Jacksboro
Knoxville
Maryville
Maynardville
Morristown
Mountain City
Newport
Oak Ridge
Rogersville
Rutledge
Sevierville
Gastonia
Hendersonville
Hickory
Jefferson
Lenoir
Lincolnton
Marion
Mars Hill
Mooresville
Mount Airy
North Wilksboro
Shelby
Sparta
Spruce Pine
Sylva
Taylorsville
Tryon
Waynesville
Yadkinville
Virginia:
Abingdon
© All Rights Reserved | 2020 YES Contracting Services
General Contractor Licenses. TN: #72270 NC: #81321
Address: 3611 North Roan Street, 37601 Johnson City, USA
© All Rights Reserved | 2020 YES Contracting Services |General Contractor Licenses. TN: #72270 NC: #81321